Exterior of Car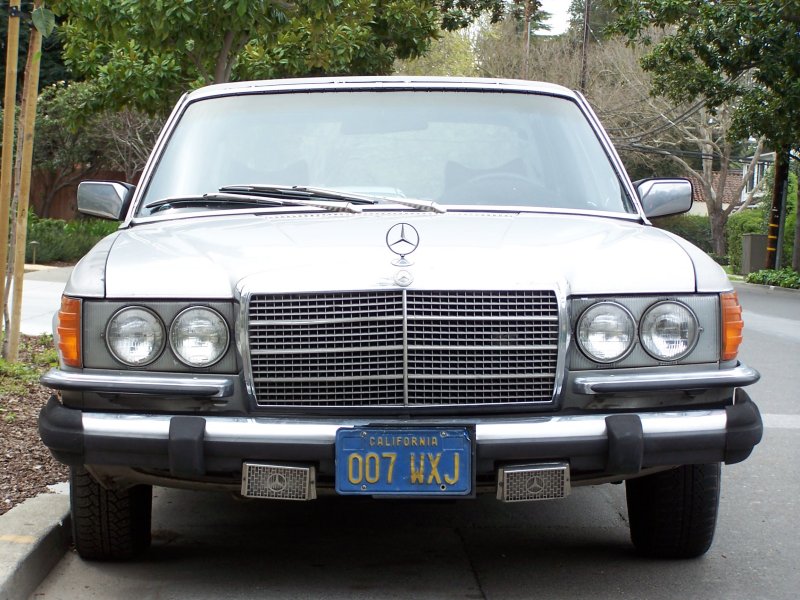 The front of the car. Note the guards on the foglights. While they look tacky, they at least appear to do a good job of protecting the foglight lenses.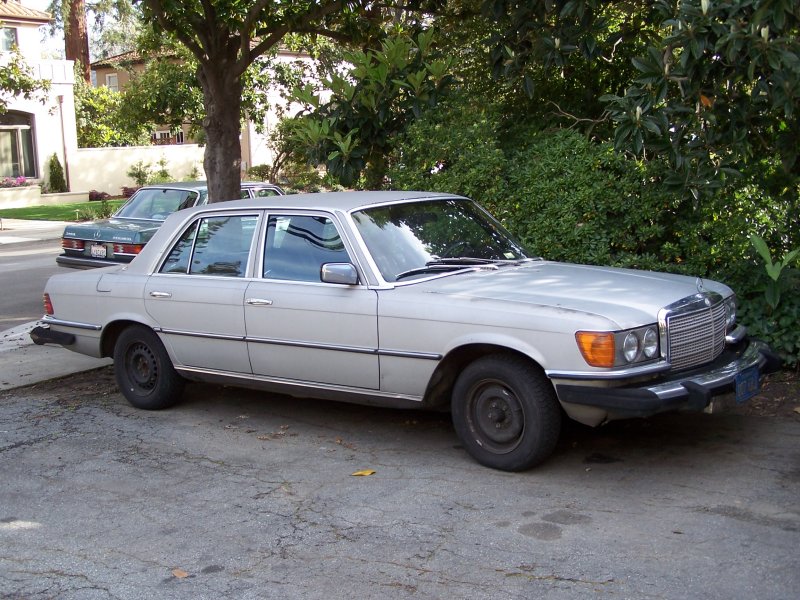 The passenger's side front of the 300SD. As you can see, the body's in pretty good shape. If you look carefully, you can see the difference between the front and rear wheel. You can also see my '85 300D in the background.
The passenger's side front wheel. I've never seen a Mercedes non-alloy wheel without a hubcap, but I've been told that even stamped Mercedes wheels are aluminum (although I'm not 100% certain on the accuracy of this). Regardless, a magnet proves beyond a shadow of a doubt that this wheel is steel.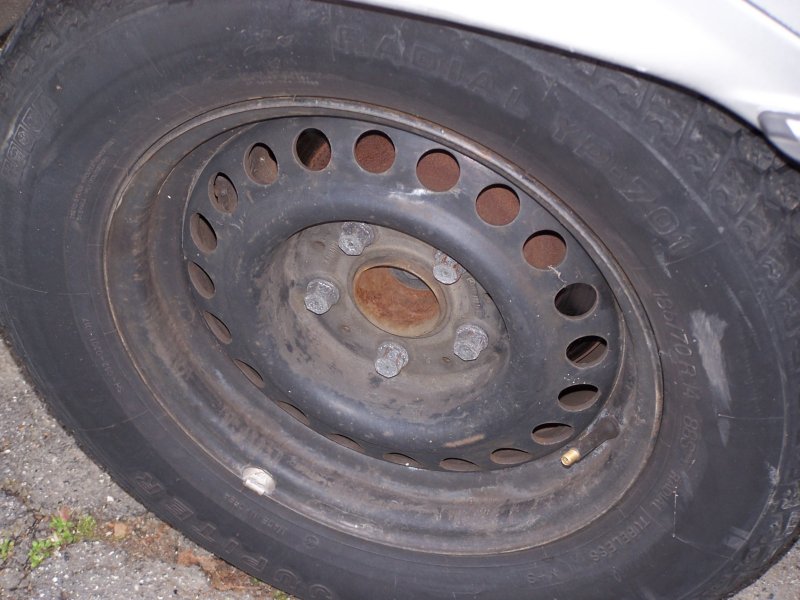 The passenger's side rear wheel. This wheel is also steel; note that it is a completely different design as compared to the front wheel. I would venture to guess that neither of these wheels are from a Mercedes. Fortunately, I already have a set of "bundt-cake" alloy aluminum wheels to put on this car, as soon as I get new tires for the wheels.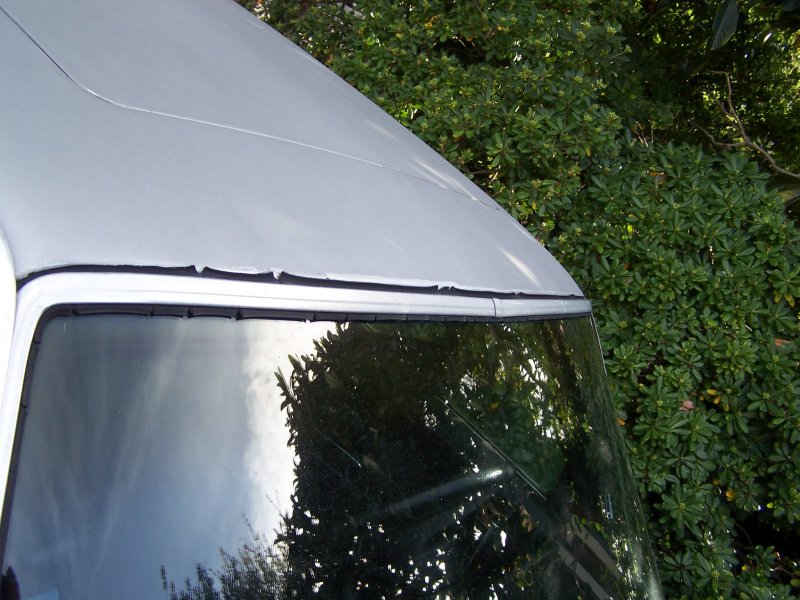 The rubber seal on the windshield. You can see how cracked it is. I have water coming into the car at the rear wheel wells; I think this may be where the water is entering the car. However, other possibilities exist.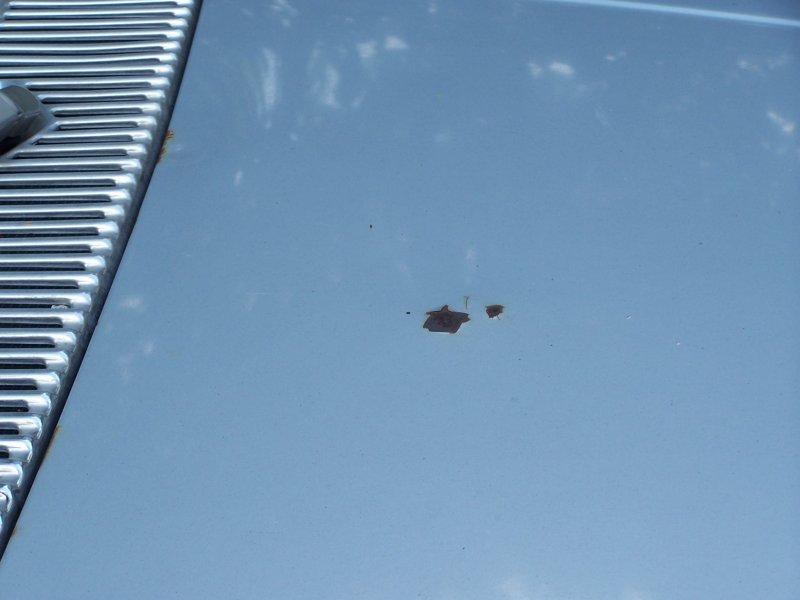 One of the two spots of visible rust on the car. This is in the center of the hood, and there is a slight upwards dent here as well (likely due to the hood being closed with something sticking up in the engine compartment). Note that the hood has been replaced at some point; it is still the original Mercedes silver, and as a result, the color is slightly off as compared to the rest of the car (noticeable in the first picture).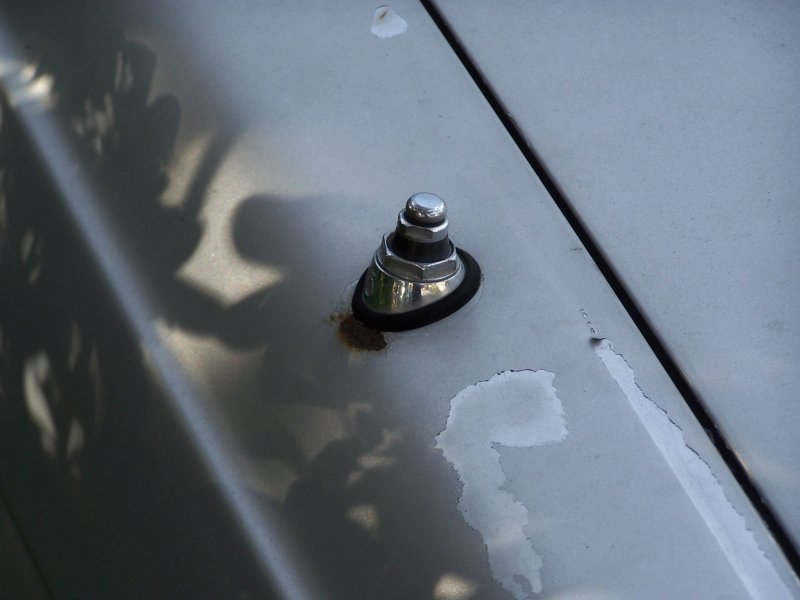 The other spot of visible rust. This spot is smaller than a dime, and is right where the power antenna extends. This spot appears to only be surface rust.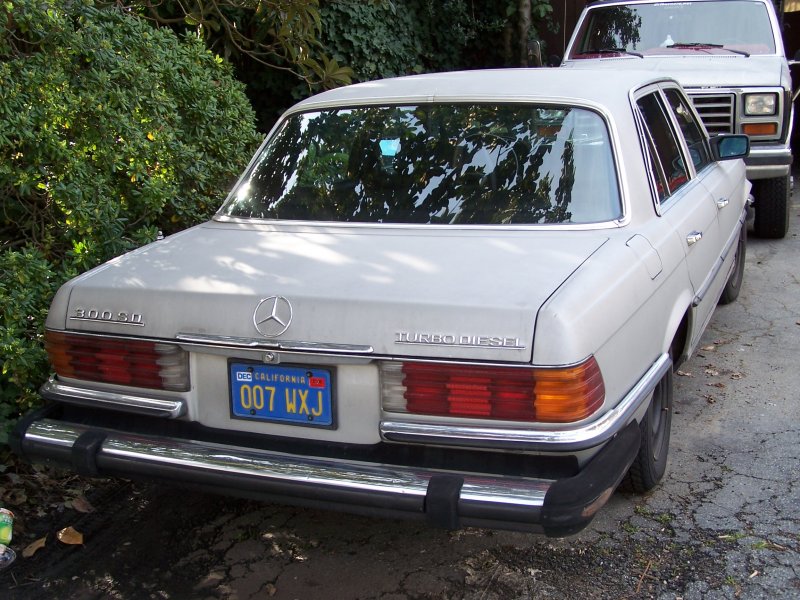 The passenger's side rear of the car.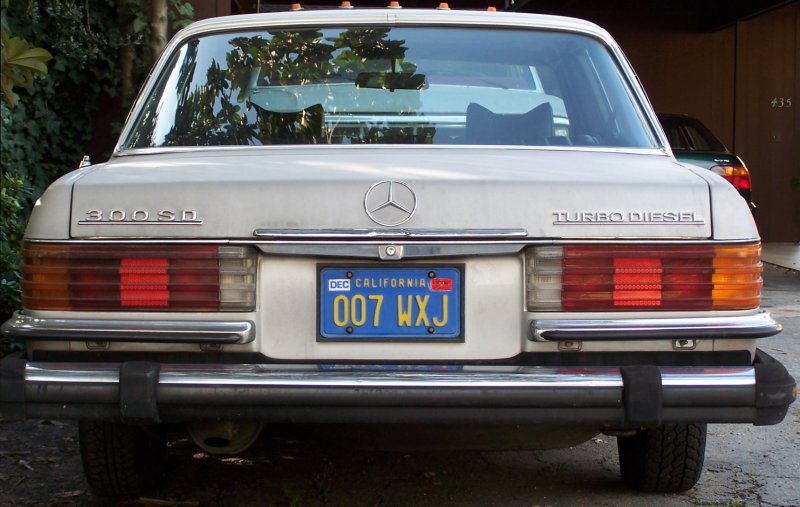 The rear of the car, looking dead-on. I thought it was a nice picture.
Back to 300SD main page
Page updated March 27th, 2006